Vehicle Manager
Are you struggling to keep a record of your vehicles and remember when your next service is due or when your insurance needs renewing? Are you drowning in Excel or have paperwork in many different places? Well, now you have the answer with Vehicle Manager, a vehicle management database by Smart Company Software.
Our software is designed to make your life easier and take all the hassle out of maintaining your vehicles, no matter how many you have.
If you own or manage one vehicle or a fleet of vehicles, our vehicle management software will help you cut costs, schedule services, record mileage and maintain your vehicles.
We have a range of vehicle management applications that cater for large organizations who maintain a large fleet of vehicles right down to home users who want to maintain a list of vehicles in the home.
Keeping a record of your vehicle history is essential to ensure the smooth running of your vehicles. Having a record of your vehicle history is essential for regulatory requirements as well as when you come to sell the vehicle to prospective buyers.
Track each of your vehicle's service schedule and service history. Vehicle Manager allows you to create a service schedule for each vehicle as well as maintaining the history of all services for each vehicle. You will be reminded when a vehicle service date is due and can track labor costs, parts costs and many other items related to each service.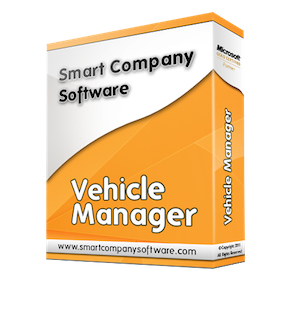 Network Configuration
PDF Download
Configure Multi-User Access on your Network